Main content starts here, tab to start navigating
WHO WE ARE
We are lucky to call Calistoga home. Sure, we came for the wine, but we stayed for so much more. We start and end our days grateful for the grit of Calistoga, leaving the old Napa in the rear view and embracing the community at the end of the Silverado Trail. Our inspiration is tangible—just beyond town, we follow trails that look out over vineyards, farms, hot springs, and ranches. There's room for everyone here, with a mash up derby down the way, welcoming winemakers, and a down-to-earth culture that leaves the old Napa in the dust. Our chef's adventurous spirit is evident in each plate, in the liveliness of our space, and in bright colors, tastes, and textures of our seasonal menus. We're inspired by people, too. At the center of our community, we welcome travelers from near and far. We celebrate artists, makers, vintners, and farmers. We invite everyone to break bread, raise a glass, listen to our favorite local musicians, and celebrate Calistoga.
WHAT WE DO
Inspired by California's spirited and fruitful wine country, guests will find a produce-driven experience in which wine country ingredients meet the restaurant's Italian and Mediterranean vibe. The accessible, seasonal menu, overseen by Chef Edgar Zecua, emphasizes seasonality and wood-fired locally inspired fine foods and pizzas. Simply prepared and served casually in our lively, community-focused dining space.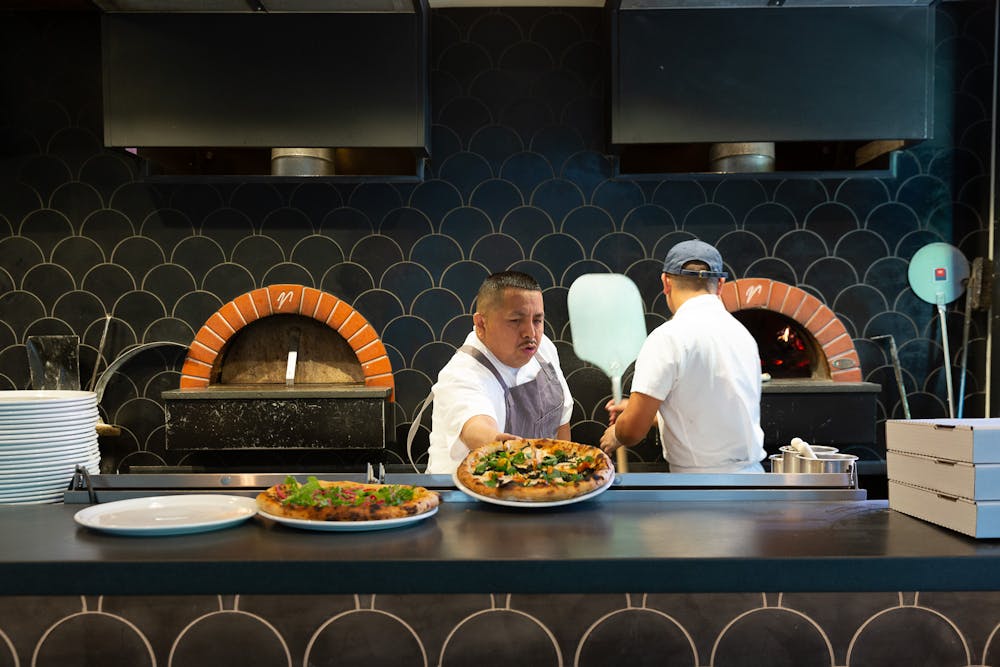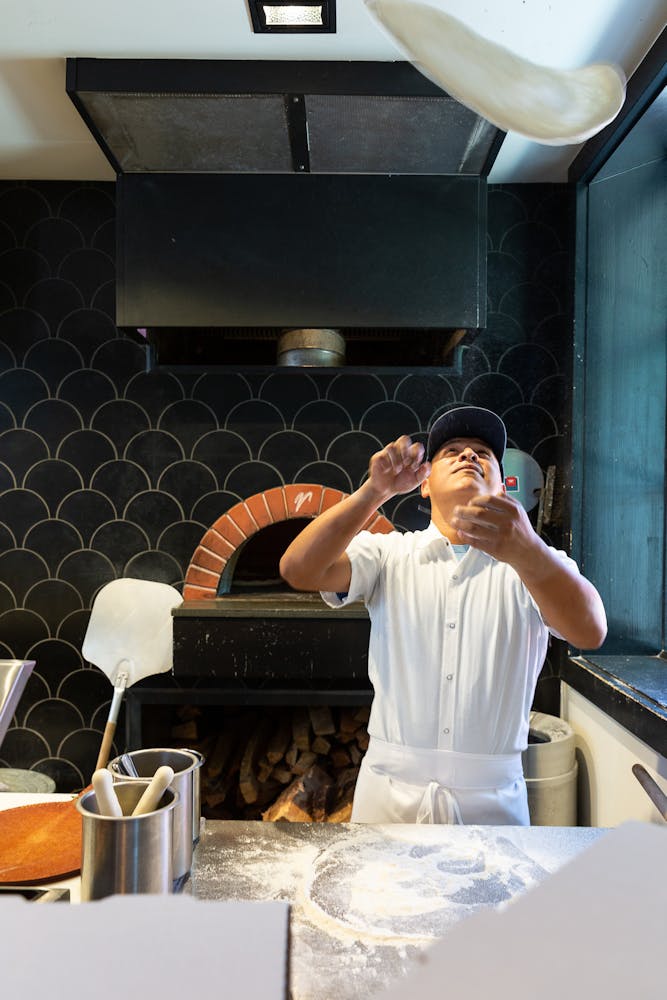 How We Do It
Fleetwood anchors the newly reimagined Calistoga Motor Lodge and Spa, at the end of Napa Valley's storied Silverado Trail. We invite hotel guests and locals to sip great cocktails and grab a bite at our open kitchen counter as the action unfolds, or share a meal in our dining room. Our space features indoor-outdoor tables, private rooms for events and catering, live music a seasonal events calendar, and seating for up to 152 guests. Locals are always welcome, in fact, Fleetwood should feel like a second home.